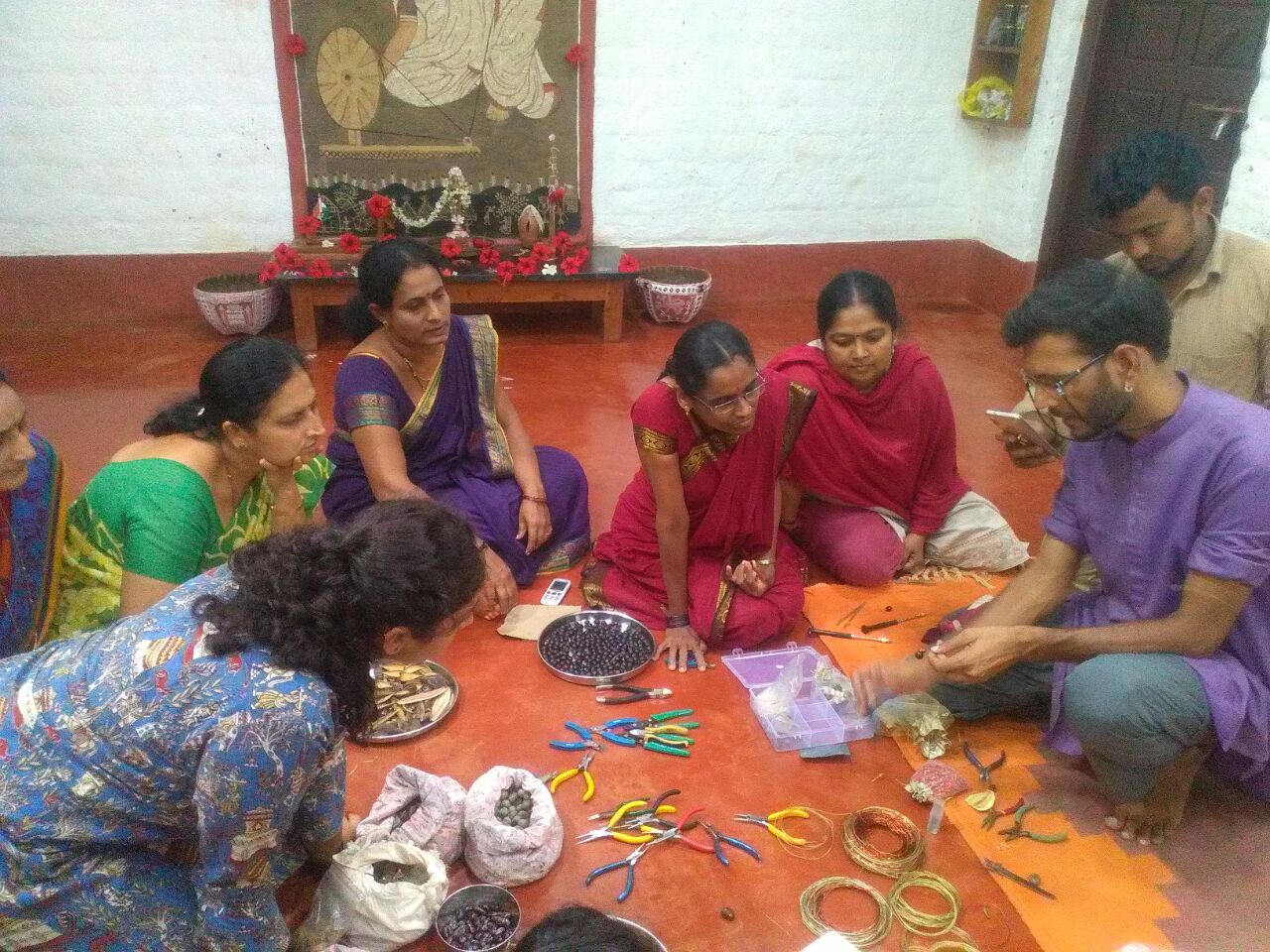 Learn about nature in an enthralling session filled with information and stories about the jungle. Not just stories, you also get to know about the trees, seeds, animals, birds and bees that call different parts of India their home. You will be enchanted at the richness of life all around us!
Pick out seeds you like from the wide range in front of you and craft your very own jewellery. In this session, you are trained to create jewellery made out of seeds. Create neckpieces, earrings, bracelets or any other accessory of your own choice.
These works of love and art can be worn with your pretty dress A twin love for the nature lover as well as the accessory lover! Make a gift for your loved one and create magic memories in the process! It comes as a whole package and adds to our list of must try activity in Jaipur.
If you are new to jewellery making and are keen on learning the craft then this course is ideal for you. What better way to take up a workshop on your passion during a vacation!
Highlights of this workshop:
Make and create stunning jewellery!
Expert artisans of Jaipur are instructors
Enlighten your imagination and get the chance to create earrings, bracelets and anklets.
Wide variety of materials & craft equipment is included
Our expert artisans encourage you with illustrative samples
These classes can be arranged at a short notice of 2 days / 48 hours.
Pricing:
The classes are charged at INR 1750 per person (Min. 2 person)
*Prices can be further negotiated for groups of 4 people and above.
To know more and enjoy these unique experiences in Jaipur call us at 0091-141-2372456 and ask for travel desk OR email us at info@tours2rajasthan.com (the travel division of Arya Niwas Hospitality)