Interested in listing to the winds of change!
Come with us to Tilonia and its Barefoot college! Founded by Bunker Roy in 1972, this world- renowned creative space works in the field of education, skill development, health, drinking water, women empowerment and electrification through solar power.
It is inspiring, interesting, unforgettable. Visit the college to understand how fundamental positive changes can be made at the ground level and how the ladies are taking center stage in this transformation of an age-old society!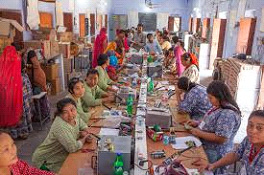 Pricing:
Barefoot college at Tilonia @ Rs. 8000 (for 2 person) Day trip to Tilonia (100 kms from Jaipur) including AC taxi, lunch & taxes
Closed: Sunday