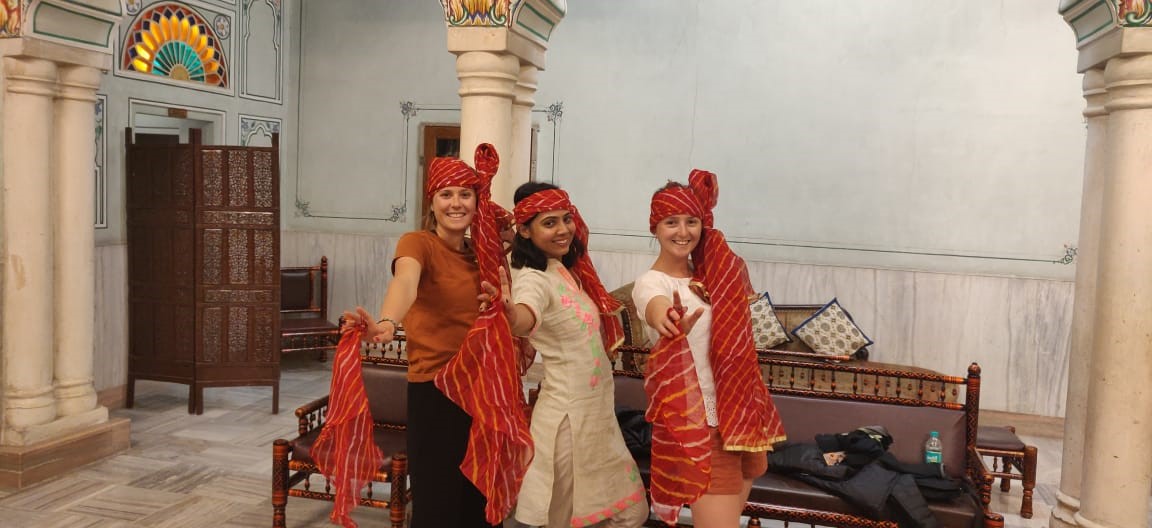 Are you a Bollywood dance fan and cannot get enough of those trippy dance moves? Get a chance to learn and recreate the popular Bollywood dance steps only here at Arya Niwas in Jaipur. The Arya Niwas Hospitality provides fun and exuberant dance classes especially in Bollywood style. It is one of the unique experiences and fun things to do in Jaipur. It is an experience you can enjoy with your family and friends. Trying Bollywood dance steps, while on your visit to India is a must do activitity.
Here is your chance to impress everyone with those suave and sexy movies right out of bollywood films. Calling this activity as fun is definitely an understatement. Enthralling sessions filled with pop songs from your favorite movies. Learn the popular steps of every Bollywood movie you went crazy about.
The various dance forms in our learning classes are as follows:
‌Rajasthani kalbelia and Ghoomar
Haryanavi Jhoomar
Gujrati Garba
Punjabi Bhangda
Semi-classical Nritya
Bollywood Tadka
Move to a musical rhythm in Indian style and enjoy a while. You can choose the sessions or even request for special timings. Go gather your group and learn Bollywood style dancing in Jaipur.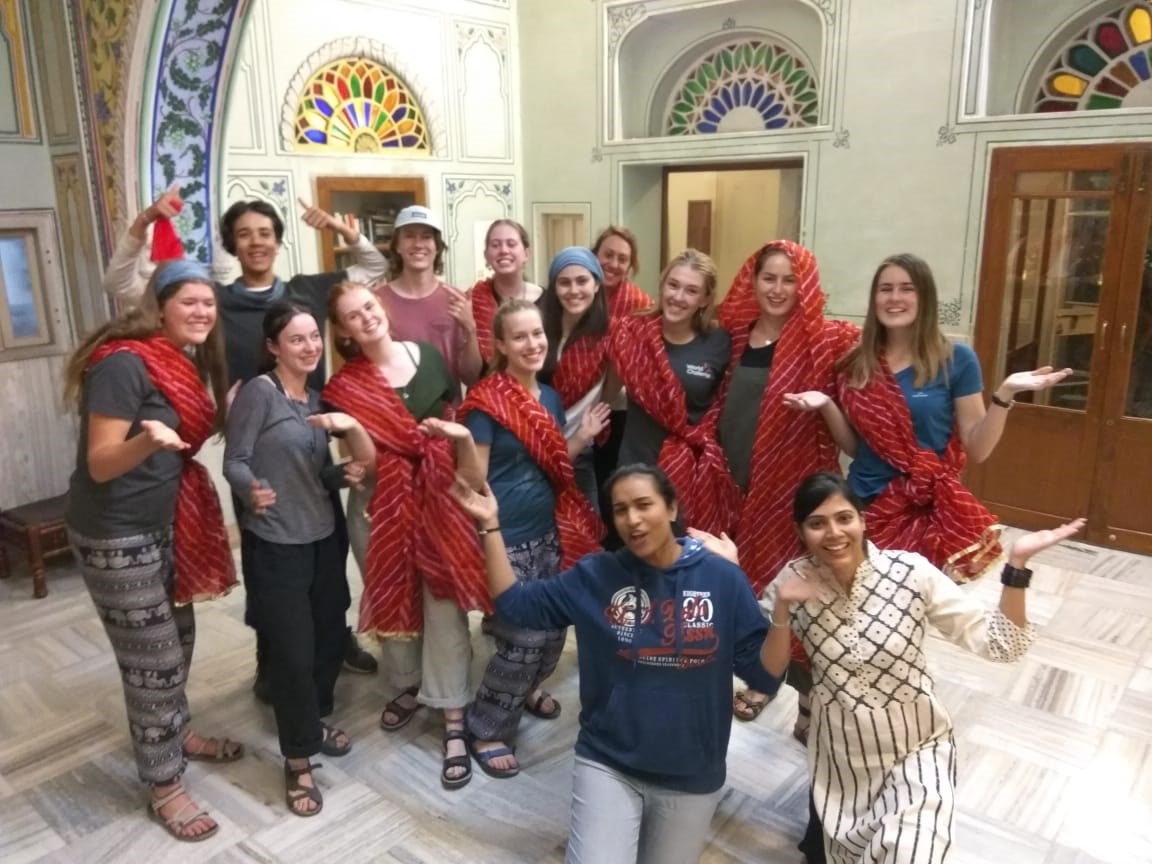 Highlights of the Bollywood dance workshop:
Our Bollywood dance workshops a perfect start to a day and a fun exercise
We cover both Bollywood dance and some traditional folk Rajasthani dance
Morning as well as evening sessions are available on request
Each session is for one hour.
Pricing:
Timings: Between 9:00 AM – 18:00 Hours (any an hour).
Cost at Rs. 400 Plus GST per person (for minimum 2 persons booking).
To know more and enjoy these unique experiences in Jaipur and to know more about the Bollywood dance workshop at Jaipur call us at 0091-141-2372456 and ask for travel desk OR email us at info@tours2rajasthan.com (the travel division of Arya Niwas Hospitality)