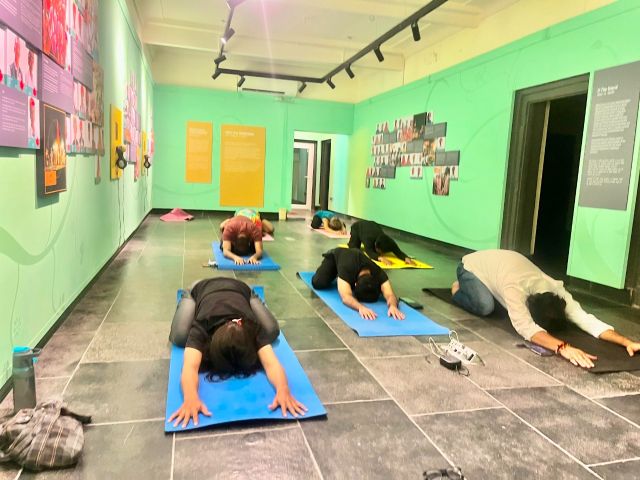 Delve into the rich heritage of the country and learn some yoga postures from the experienced and knowledgeable teachers. Yoga is a healthy practice and should be incorporated by everyone into their lives. Not only is yoga very good for your health, it is a very relaxing and soothing experience leaving you detoxed and destressed! Indulging in a few yoga sessions can enrich your vacation experience.
The gentle morning breeze in Jaipur coupled with the meditative poses and deep breath is a great experience. Practicing yoga in the morning improves your day thoroughly as you feel refreshed and energized. You can learn yoga at Arya Niwas Hospitality during your stay with us. The classes are conducted in the morning from 7:00 - 9:00 AM, but it can be arranged in the afternoon upon group request.
Our Yoga teachers can assess the capability of people and accordingly suggest and teach a set of postures, mudras and breathing exercises to benefit the individual. Classes are offered aiming for guest satisfactions as well as a service towards humanity.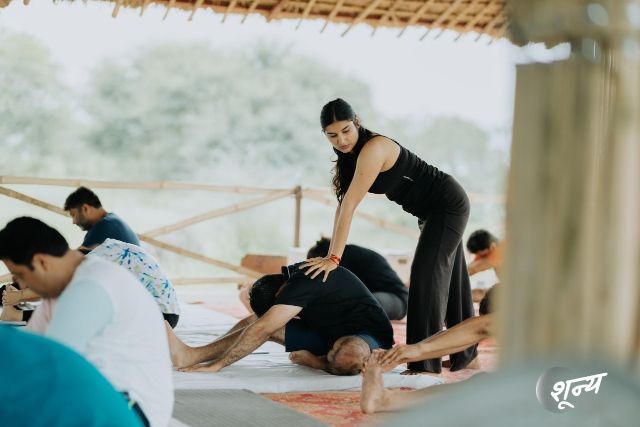 Schedule of the classes is:
Concentration and worship – Ekagrata and atmapujan
Various postures – Asanas
Breathing exercises and relaxation – Pranoapsana and bishram
Highlights of the Yoga Workshop at Jaipur:
Physical sessions and focus on breathing - Pranic Energisation Techniques (PET)
The workshop not only has physical, it also therapeutic and spiritual benefits
Individual attention to every particpant
Health and fitness tips shared during the class
Bio of Instructor - Karishma Belwani
I am a certified yoga teacher. I have completed my yoga certification board level 1 and 2 as yoga wellness instructor by Ministry of Ayush. My mat and yoga became the only thing where i found peace and healing in my journey and i aim to bring that inner peace and relaxation to my students through pranayama, asanas and dhyana.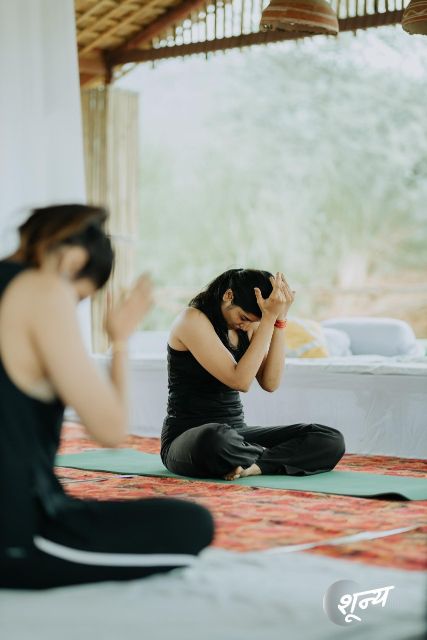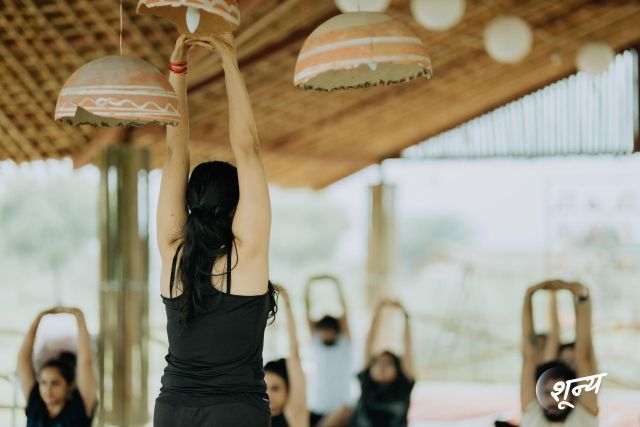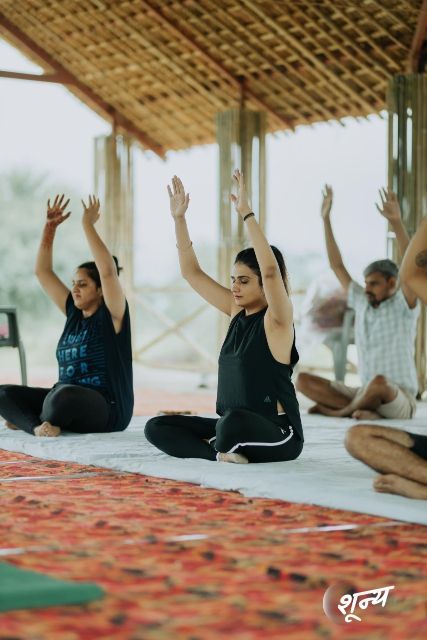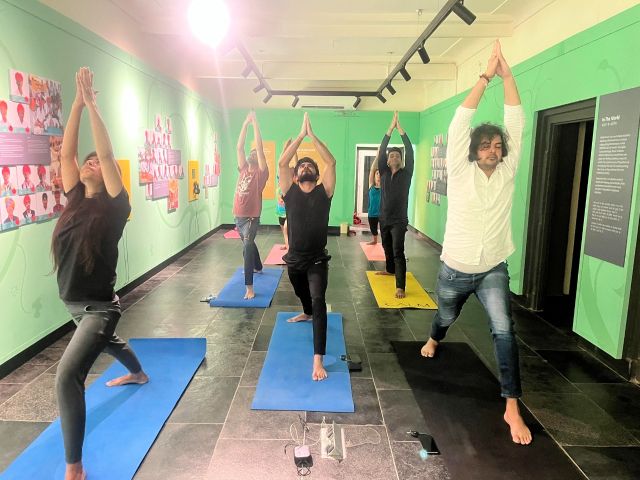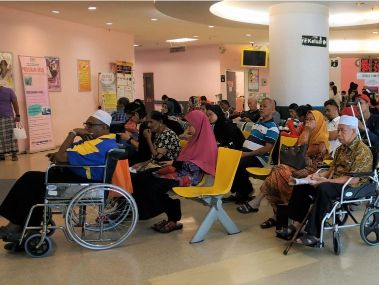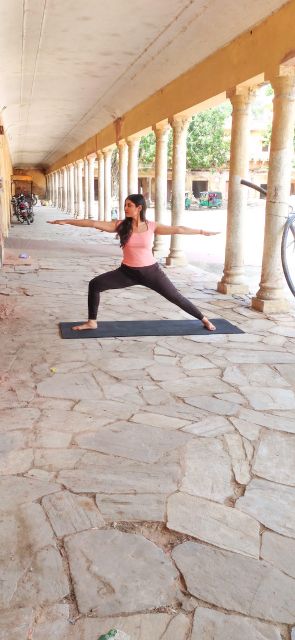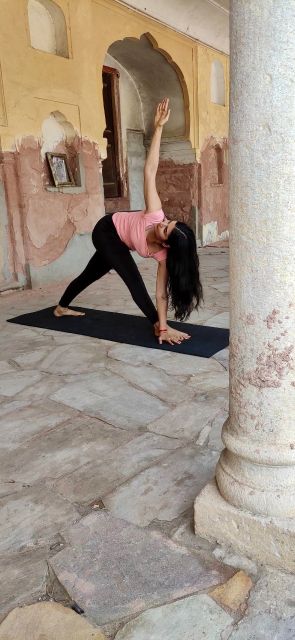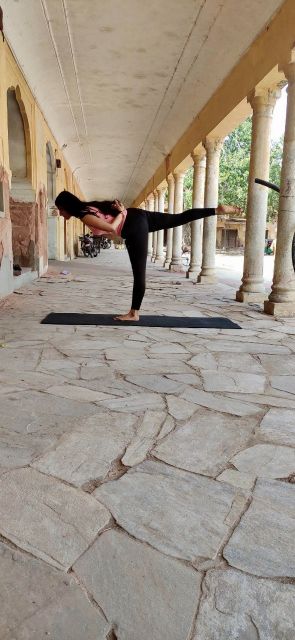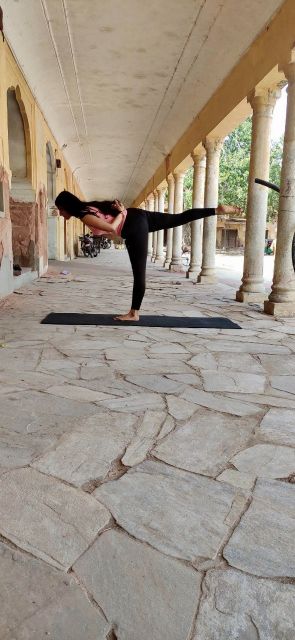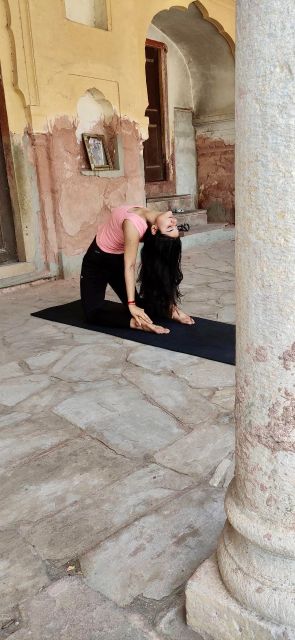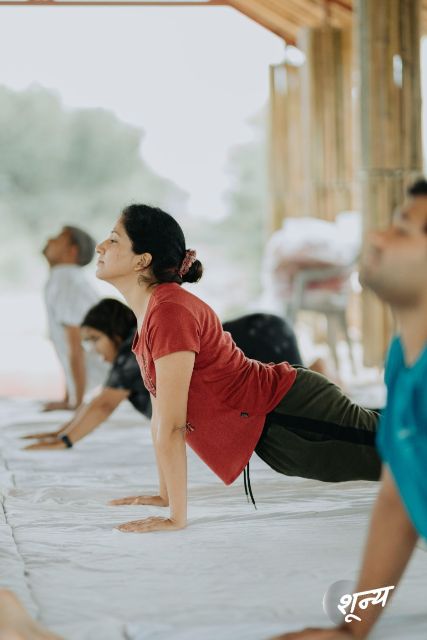 Pricing:
Cost at Rs. 400 Plus GST per person (for minimum 2 persons booking).
This is a must try activity at Jaipur and one of the most advised things to do in Jaipur for kids, youngsters and families.
To know more and enjoy these unique experiences in Jaipur and to know more about the Yoga Workshop at Jaipur call us at 0091-141-2372456 and ask for travel desk OR email us at info@tours2rajasthan.com (the travel division of Arya Niwas Hospitality)