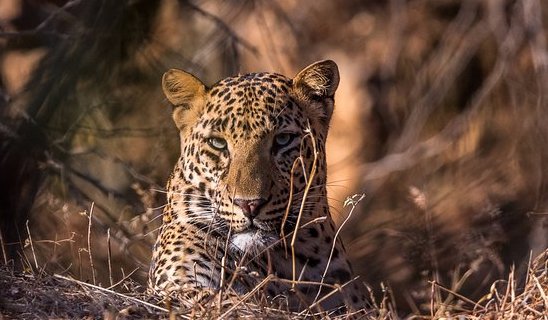 Jaipur is a bustling city of 4 million, that live in and around this unique city. Jaipur is unique for many reasons including the ring of reasonably well forested Aravali mountains that surround the city. Over time these mountains, that once stood around the city have been in turn surrounded by the city itself!
One such range is the Jhalana Mountains, that lie quite close to the airport. Well forested and protected as a nature reserve, this forest is now open to tourists in the form of Jeep Safaris.
The forest has a lot of bird species, lots of reptiles like the monitor lizard, cobra, wolf snake and so on. It is rich in bio diversity, a great place to go and spot different types of trees that are endemic to this region. It has a large population of peacocks, monkeys, sizable population of nil gai or blue bull and even small populations of sambhar and spotted deer. It also has a host of other animals like hyena, jungle cat, civet etc.
BUT THE REAL REASON for its popularity is – a big cat !! The leopard.
In the middle of a town, surrounded by building and traffic, lies this green jewel of a forest lorded over by the magnificent leopard.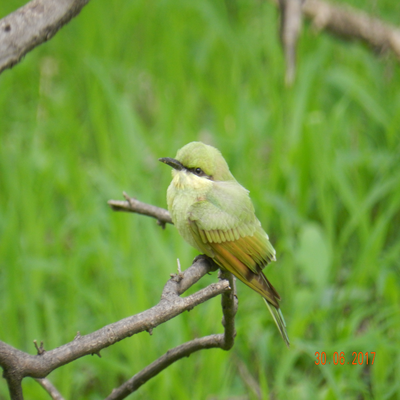 A sign on how resilient mother nature is, and how beautiful!!
2 safari are available in forests around Jaipur. Jhalana Safari Amagarh and Galta Safari. Both are very picturesque, Jhalana is older and more famous. Amagarh has great views and is newer but popular safari.
Highlights of the tour:
Morning or afternoon options are available. Book in advance please, especially on weekends.
We can book the tours, simply call or email us.
Pickup from hotel and drop back after tour is included in cost
6 persons can sit in a jeep. It is advised to hire your own jeep in case you are less than 6, to avoid noisy neighbours!
Time of the entire tour ranges from 3 – 4 hours.
If you are not carrying binoculars, let us know and we will try to arrange good quality optics for you through the guide.
Pricing:
In case of Indian guests: INR 2500 (plus tax) - per person for a shared vehicle including pick-up and drop from the hotel
In case of foreign guests: INR 3500 (plus tax) - per person for a shared vehicle including pick-up and drop from the hotel
*Do carry your photo ID proofs i.e passport in case of foreign Nationals and Adhaar card in case of Indian Nationals.
* All prices are person person basis for a jeep which can fit upto 6 pax.
Don't miss this activity and chance to explore hidden gems in Jaipur. Come and explore the hidden wildlife area of Jaipur with Arya Niwas Hospitality. It is one of the best adventure tours in Jaipur.
To know more and enjoy these unique experiences in Jaipur call us at 0091-141-2372456 and ask for travel desk OR email us at info@tours2rajasthan.com (the travel division of Arya Niwas Hospitality)